At Home with Domestic Cruise Lines
Wednesday, 4 August 2021 | 1:00 PM - 2:00 PM AEST
Join TravMedia's CEO and Founder Nick Wayland for the eleventh webinar in the "At Home with" series on Wednesday 4th August at 1:00 pm AEST. Nick speaks with leaders in the cruise industry about the state of affairs for domestic cruising.
Aaron Russ, Commercial Director, Heritage Expeditions & Managing Director, Wild Earth Travel
Chris Hall, Group Managing Director, Australian Pacific Holdings
Jeff Gillies, Commercial Director, Coral Expeditions
Monique Ponfoort, Chief Executive Officer, Aurora Expeditions
Pre-Covid, the cruising sector within Australia contributed more than $5 billion to the economy and employed over 18,000 full-time jobs. In New Zealand, the economic contribution neared close to $700 million, with over 12,000 full-time jobs.
In this one-hour webinar, Nick unpacks the current challenges facing cruise operators plying domestic waters, the opportunities and trends, and how cruise operators are innovating to capture future demand.
Panel Questions Include:
What have been some of the protocols your cruise line has adopted post-Covid to ensure all-round safety?
What changes have you noticed to the customer buying process?
What trends are you seeing in forward demand of customer bookings and enquiry?
How has marketing your cruise brand changed post-Covid?
Given the shrinking distribution footprint of retail travel agents, how are you managing the reduction to your reach to market?
What does product innovation look like at your cruise line?
What does sustainability look like to your cruise line?
Are you taking media famils?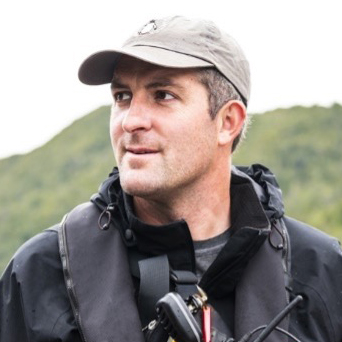 Aaron Russ
Commercial Director,
Heritage Expeditions
Managing Director,
Wild Earth Travel
Aaron has grown up surrounded by wildlife and wilderness. He has been Expedition Leader on over 200 expeditions to the world's most remote regions. With a degree in zoology, a passion for photography and a desire to showcase the world's premier natural history destinations, Expedition Leading comes naturally.
From the Deep South to the High Arctic he has travelled as a way of life and a hobby to many of the world's most remote and biologically diverse regions. Starting his ocean exploring in the Subantarctic and Antarctic waters south of New Zealand, he then spent a number of years dedicated to travelling leading expeditions to destinations including the Canadian Arctic, Greenland, Svalbard, Russian Far East, Antarctica, Western tropical Pacific and the Galapagos.
Aaron is the Commercial Director at Heritage Expeditions as well as the Managing Director at Wild Earth Travel, a specialist touring company in offering small ship and expedition cruises, and somehow still finds the time to expedition lead for both companies.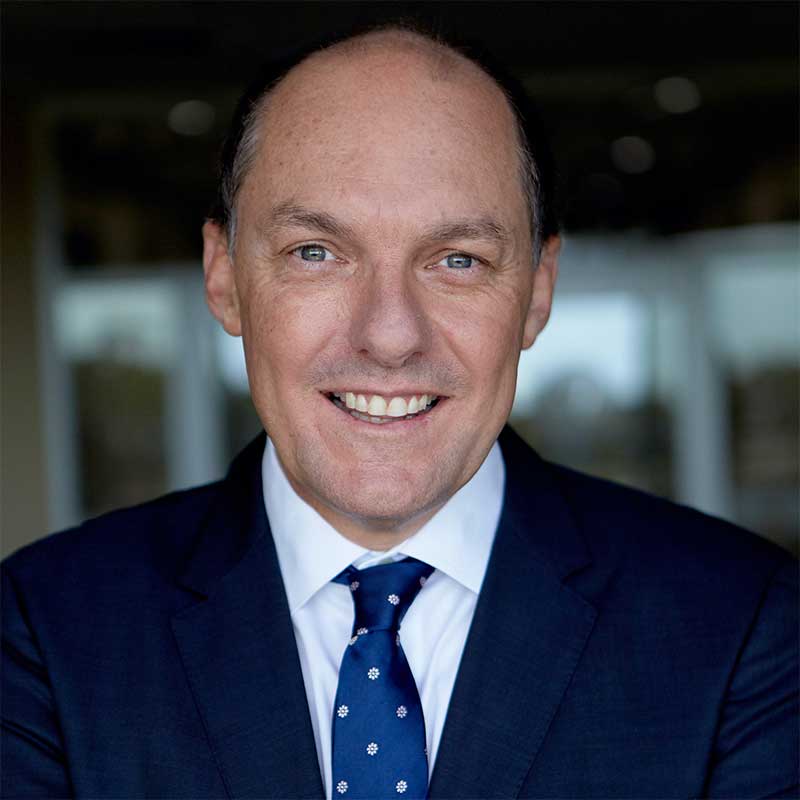 Chris Hall
Group Managing Director
Australian Pacific Holdings
A 30-year veteran of the travel industry across the cruising, touring, wholesale, and retail sectors, Chris joined APT in 2001 as General Manager Marketing & Sales.
In 2008 he became the CEO of APT and in 2014, he expanded his role to become the Group Managing Director of APH, the holding company for the APT Travel Group and its other travel industry investments. Chris participates in a number of board roles across the Group, was a CLIA Board member and holds a Bachelor of Business degree in Management and Marketing.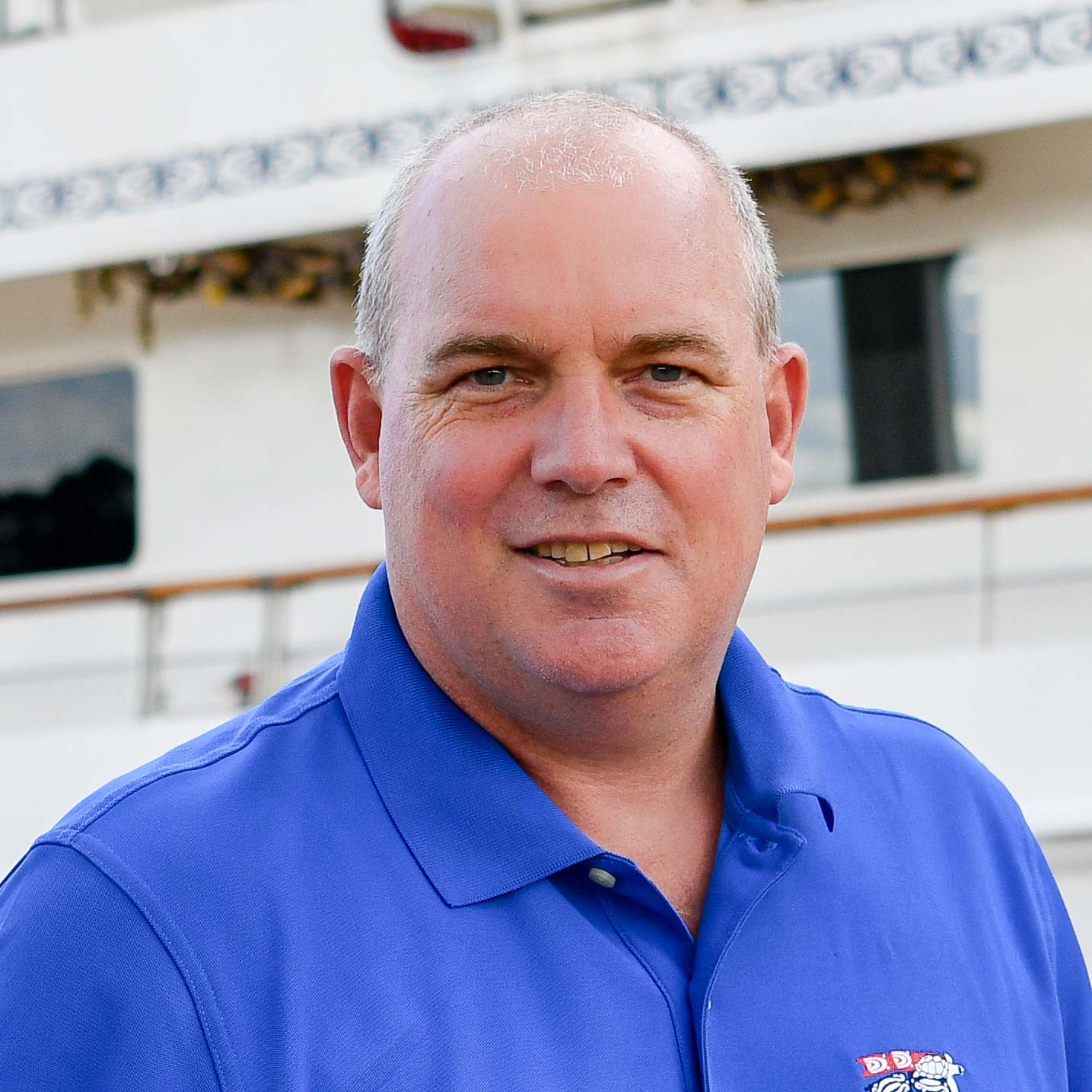 Jeff Gillies
Commercial Director
Coral Expeditions
Jeff is the Commercial Director at Coral Expeditions having joined the line 3 ½ years ago to lead a period of fleet expansion. Key responsibilities include executive leadership of all commercial operations overseeing brand marketing, sales and distribution, revenue growth, customer care and loyalty, product development and partner relations. An experienced executive leader with a demonstrated history of success in the expedition cruise, sports, events, tourism and hospitality industries across the Asia Pacific region. Jeff has a wide breadth of experience in the private and public sectors. He is currently a director on the board of Tourism Tropical North Queensland and has previously served on the board of Savannah Way and the Kakadu Tourism Industry committee. In the past year Coral Expeditions has led the way in developing medical protocols for cruise lines and mapping a pathway for a return to operations that has gained wide regional and global recognition.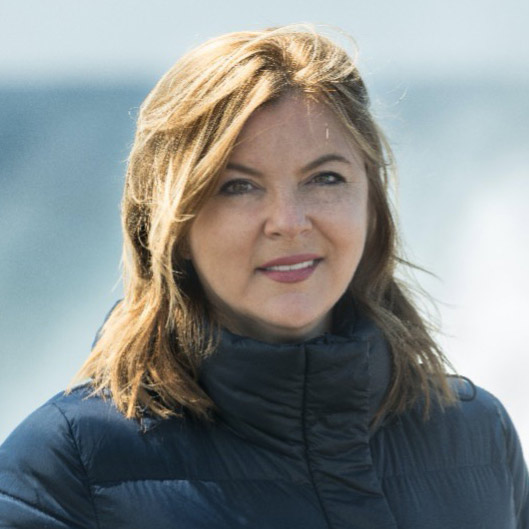 Monique Ponfoort
Chief Executive Officer
Aurora Expeditions
Travel is part of Monique's DNA. With a career spanning more than 25 years in the travel and cruise industry – including Qantas, Jetset, Helloworld, and most recently, eight years in expedition cruising, managing the Asia-Pacific market - Monique brings a wealth of passion, experience and expertise to award-winning Aurora Expeditions. And as CEO, is leading in a changing world to deliver Aurora's passion for adventure, exploration, conservation and perspective-altering experiences that curious travellers embrace.