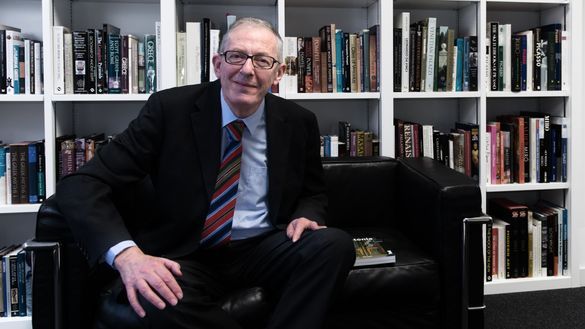 15 Jun 2021
BGTW member, historian and travel author Neil Taylor has been awarded an MBE for his outstanding contribution to the UK's bilateral relationship with Estonia.
Since Estonia regained independence, Neil has played a significant and sustained role in the development of cultural relations between both countries. Through the eight editions of his 'Bradt Guide to Estonia', he encouraged intrepid British travellers to rediscover a country and culture that had largely been cut off from Western Europe since the Second World War.
Then in 2018, the centenary of the first Estonian Independence, his book 'Estonia: a modern history' was published to much critical acclaim, including in Estonia. In a country where an appreciation and knowledge of the past is essential for understanding the present, Neil has helped to remind and celebrate the historic connection between the two countries and the longstanding UK support for Estonia's independence.
On learning of his award, Neil said: "I feel very honoured that my modest contribution to British-Estonian relations has been recognised in this way. My work could not have come about without the constant support and enthusiasm from travel trade and publishing contacts in both the UK and in Estonia."
Adrian Phillips, Managing Director of Bradt Guides, added: "We're delighted to congratulate our author Neil Taylor on his MBE for services to Anglo-Estonian relations, and very proud that his eight editions of the renowned Bradt Guide to Estonia were specifically mentioned in his commendation."
Simon Willmore, Chairman of the British Guild of Travel Writers (BGTW), concluded: "The Guild is thrilled that the Foreign Office has decided to honour Neil with this MBE - there is no more fitting benefit of travel writing than improving international relations. This is an incredible achievement and it's richly deserved - congratulations, Neil, from all at the BGTW!"