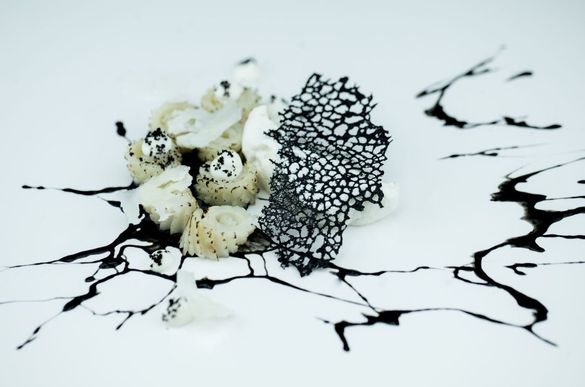 16 Jan 2018
Kandolhu Maldives Launch "HIHsaaKURUN" – Resort's First Cookbook by Executive Chef Mickaël Farina
Tags: #luxurytravel, luxury resorts in Maldives, Cookbook, Chef, chefs, Restaurants, menu, 5starhotel
---
PRESS RELEASE FOR IMMEDIATE RELEASE: January 2018
 Kandolhu Maldives Launch "HIHsaaKURUN" – Resort's First Cookbook by Executive Chef Mickaël Farina
Kandolhu; a small lush island, a sanctuary of tranquillity and beauty, ringed by an intricate, pristine coral garden, is thrilled to announce the launch of their first ever cookbook "HIHsaaKURUN". An intimate, and tiny island resort of only 30 villas, cleverly arranged to offer maximum privacy is home to four gourmet restaurants, boasting the highest restaurant-to-room ratio in the Maldives.
Though designed to 5 star levels, the resort puts a great focus on giving its guests an 'island experience' instead of a typical hotel stay. Petite and perfectly formed, this island offers a real Maldivian experience with no restrictions, where guests are enveloped in luxury.  Kandolhu offers superb gastronomy from a range of cuisines housed across four unique gourmet restaurants and experiences. Guests can choose from The Market, serving a selection of a la carte international favourites, Olive which boasts sweeping ocean views complimented by Italian and Mediterranean dishes. The Sea Grill opens as the sun sets over the island and invites diners to savour fresh seafood, sizzling cuts and experience the unique taste of the tandoor, while for a flavour of the Far East, guests can dine at Banzai and indulge in vibrant sushi and fresh specialties cooked with flair on the teppan, under the starlit sky.
With so many delicious dishes on offer and a continuously evolving menu, the creation of the resort's very first cookbook progressed naturally. Executive Chef Mickaël Farina had long dreamt of offering guests the opportunity to take a little slice of paradise back home with them, and so his very first cookbook, HIHsaaKURUN was born.  As a photography enthusiast, this vividly imagined book was captured and created mostly by Mickaël himself. The photographs of the resort and local surroundings capture the spirit of Kandolhu and the Maldives, and are the perfect complement to the selection of some of the most popular dishes served at this exclusive resort.
The cookbook can be purchased in-island or online from: http://mickaelfarina.com/cook-book/hihsaakurun
-Ends-
Notes to Editors:
Kandolhu Maldives
Ringed by an intricate yet stunning coral garden, teeming with colourful reef fish, Kandolhu Maldives is a patch of paradise hidden in the North Ari Atoll of the Maldives. Intimate and bare, this tiny gem is encircled with wide beaches that are veiled by the emerald green ocean that Maldives is known for. This magical sanctuary is surely one of nature's best kept secret, guaranteeing enchanted experiences for all its guests.
Chef Mickaël Farina and Hihsaakurun
Hih is Dhivehi for 'heart'
Kurun means 'make'
Hihsaakurun means 'share
Let Mickaël Farina, chef and enthusiastic photographer take you on a culinary and visual journey around Kandolhu and onwards, beyond the sparkling islands of the Maldives. This beautifully-illustrated book showcases the talents of Kandolhu's team, combined with recipes from their chef's most creative dishes all served throughout his first year. From fish curry to sushi, from burgers to chocolate dessert, these comprehensives recipes from Kandolhu's kitchen will challenge and inspire you.
Woven into the book is the story of how Kandolhu blossomed from humble beginnings to become the acclaimed five-star luxury retreat it is today, as well as the personal story of the chef at its helm.
For further information, recipes, profile opportunities or hi-res imagery please contact: chloec@goodresults.co.uk