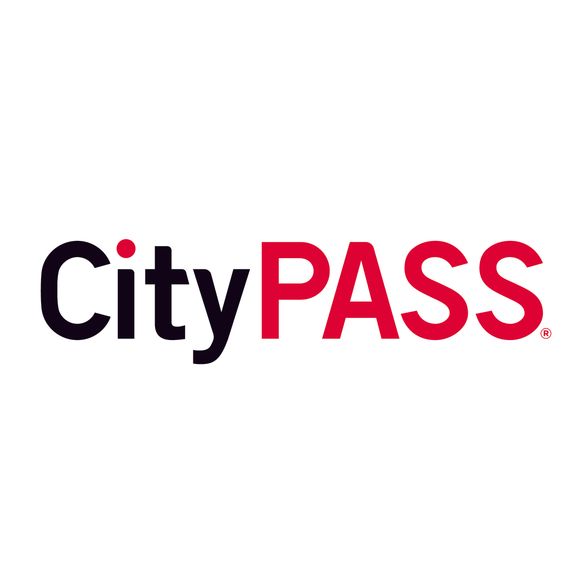 04 Jun 2019
Anaheim, CA (June 3, 2019) — Five travel journalists captured top honors in the U.S. Travel Association and Brand USA's 2019 IPW Travel Writer Awards competition, sponsored by CityPASS. The winners were announced today during a media reception at the IPW trade show in Anaheim. The U.S. Travel Association, which coordinates the awards, received more than 200 contest entries from journalists representing five continents. The winners are as follows:
Best IPW Host City (Denver, Colorado) Article — Stephanie Holmes, deputy travel editor for the New Zealand Herald newspaper, took top honors in this category. The "Best Host City" article category judges media placements highlighting the previous year's IPW host destination. After attending IPW 2018 in Denver, Colorado, Holmes wrote a wide-ranging guide highlighting  "Things to do in Denver when you're…" According to the judges, Holmes's piece creatively organized the Mile High City's offerings under simple, clever headers: What to do in Denver when you're… energetic, culturally deprived, thirsty, tired, etc. The judges found her host city overview "easy to digest, diverse in its coverage, and useful for trip-planning."
Two journalists from Brazil's PANROTAS magazine—Editor-in-Chief Artur Luiz Andrade and staff reporter Renato Machado—were finalists in this category. Their article, "100% local em Denver" (100% local in Denver), appeared in PANROTAS, a weekly travel industry magazine in Brazil.
Best U.S. Travel Destination Article — Due to the high number of outstanding entries received, the judges opted to select three winners in this group.
The first, "Viagem de moto pelo Alabama nos EUA" (A motorcycle trip through Alabama, USA), was written by Luciano Palumbo, editor of TurismoEtc in São Paulo, Brazil. The story
was designed to take the reader on an unforgettable exploration of Alabama's roads, music, culture and gastronomy. In total, the author covered nearly a week's worth of itineraries to surprise even the most traveled tourist. The contest judges loved the fresh angle (motorcycling through the South) and found that Palumbo's comprehensive, well-organized coverage—which included pictures, maps, discussions on the food of the South, and extensive travel tips—succeeded in highlighting "a lesser-known area of America." 
The second winner for "Best U.S. Travel Destination Article" is KiSun Lee, editor of Lonely Planet Magazine Korea. Her article on Idaho, "It's a piece of good life," explored Earnest Hemingway's Idaho connections. Lee admired the magnificent scenery of Sawtooth National Forest, where Hemingway once hunted and fished; visited the hotel and house where he lived; and made a pilgrimage to the famous writer's grave in Ketchum, Idaho. The judges found the historic Hemingway hook to be fresh and "interesting for a contemporary article." In the words of one judge who was swayed by Lee's compelling prose: "I'd seriously consider going to Idaho based on this piece."
British freelance journalist Jonathan Thompson was the third winner in the "Best U.S. Travel Destination Article" category. Thompson's article, "Charming Charleston: The Hot New City Break," was, as one judge noted, "just great travel writing." The intriguing introduction to the story focuses on "shagging," the name of a popular dance in South Carolina—and a rather cheeky nickname for something entirely different in the U.K. This clever wordplay draws in readers and makes the article an engaging read, while still delivering a lot of relevant information.
Finalists in this category included Nicola Brady (Ireland), "California on two wheels: My bike trip through Napa Valley and Sonoma County," which appeared in the Irish Independent newspaper; Verena Wolff (Germany), "Ein Roadtrip durch den Rust Belt der USA" (A road trip through the Rust Belt of the USA), published by dpa—Deutsche Presse-Agentur; and Jay Jones (United States), "Meow and Mahalo," featured in the Los Angeles Times.
Best Trade Publication Article — Thierry Beaurepere, chief editor of Voyages & Stratégie magazine in France, took top honors in the trade category for "Massachusetts: Le Nouveau Monde en Version Rétro" (Massachusetts: The New World in Retro Vision). In advance of Boston's 400th birthday in 2020, Beaurepere's article takes a fresh look at both the historic city and other notable locations in the state of Massachusetts, including the coast and the Berkshires. "As comprehensive as a travel trade publication should be," remarked the judges, [the article] "is very useful in planning a tour of the state—it's very well done."
Two additional writers were recognized as finalists in this category. They are Peter Ellegard, a freelance writer from the United Kingdom, for his article "On the Road," which appeared in TTG; and Pamela Brossman, senior editor of Destinations magazine, for "Philly on Foot."
 During their evaluation of the entries, this year's panel of judges looked for articles that featured original ideas and exceptional storytelling skills, as well as writing that would inspire readers to travel to the United States.
The IPW Travel Writer Awards competition is held annually. Each of the winning writers receives $1,000 U.S. and an award certificate. This year's competition was sponsored by CityPASS, the company that offers discounted admission packages to the top attractions in 14 North American destinations.
###
The U.S. Travel Association is a national, nonprofit organization representing all components of the travel industry, which generates $2.5 trillion in economic output and supports 15.7 million American jobs. U.S. Travel's mission is to promote and facilitate increased travel to and within the United States. For more information, visit www.ustravel.org.
For more than 20 years, CityPASS tickets have been a premier product for travelers who want to visit a destination's top attractions while enjoying significant savings of up to 50 percent. CityPASS tickets, which have a 97 percent customer recommendation rating, contain prepaid admission to the most popular attractions in 14 North American destinations: Atlanta, Boston, Chicago, Dallas, Denver, Houston, New York City, Orlando, Philadelphia, San Francisco, Seattle, Southern California, Tampa Bay and Toronto. For more information, visit CityPASS.com.
CityPASS® is a registered trademark of City Pass, Inc., and the exclusive property of City Pass, Inc.
Cathy Reynolds, U.S. Travel Association             Deborah H. Wakefield, CityPASS   
(202) 408-2183, creynolds@ustravel.org            (503) 292-4418, deborah@citypass.com