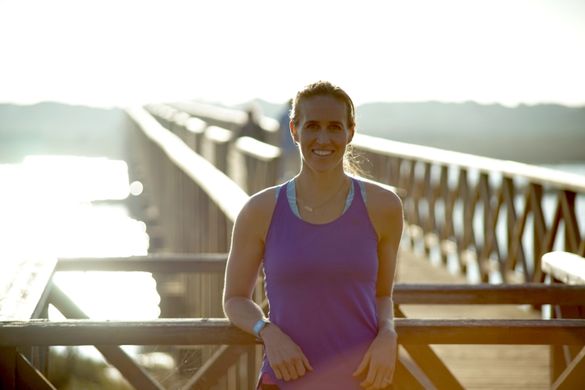 10 Jan 2019
NEW Active Living Campaign fronted by Double Olympic Champion Helen Glover Launches at Four Seasons Fairways, Algarve
Tags: Helen Glover, Fitness, active living, quinta do lago, Algarve, four seasons fairways
---
January 2019…/ Four Seasons Fairways is thrilled to launch their NEW Active Living Campaign, fronted by Double Olympic Champion, Helen Glover. Whether you're a gym bunny, fitness fanatic or reluctant exerciser, Four Seasons Fairways is the perfect place to escape for a week of warmth, sun, sumptuous Mediterranean food and Active Living.
Just a 3hr flight from the UK and with a wealth of facilities on site, Four Seasons Fairways is surrounded by some of Quinta do Lago's world class golf courses and is just a stone's throw from the stunning Ria Formosa nature reserve, a scenic swirl of seawater lagoons, sandy islands, salt marshlands and diverse bird life, making it the perfect setting for walking, running and cycling. Activities can be tailored to suit all ages, levels and fitness abilities and if you need more motivation then why not visit in October when you can spend some time getting active with Helen Glover herself!
Helen will be joining guests at Four Seasons Fairways in October 2019 where they will have the opportunity to take to the waters of the Ria Formosa with her. She will lead kayaking and Stand-Up-Paddle boarding sessions as well stretch classes in the grounds of the resort.
On being part of the Active Living Campaign, Helen comments, "At Four Seasons Fairways, there really is something for everyone. You can go from enjoying a leisurely day by the pool to having a knock on the tennis court or go for a run on the beach and there's a lovely feel to the place that make none of these things, whatever age you are, particularly intimidating." She continues, "sometimes sport and fitness can be daunting but coming to a place like this, where everything is set up for you makes it very achievable."
Active Living Package
Available from January – April 2019 and again from October 2019 – April 2020, Four Seasons Fairways has put together an 'Active Living' package incorporating accommodation, daily breakfast, fresh oranges delivered to your villa daily and complimentary extras such as bike hire, tennis court bookings, classes with the PT and even a jog with the GM!
The Active Living Package at Four Seasons Fairways (www.fourseasonsfairways.com/en/experiences) costs from £475pp and is available until April 2019 and again from October 2019 – April 2020.
Join Helen Glover for an exclusive Active Living Week 12th – 19th or 13th – 20th October 2019 from £855pp. Guests will receive all the benefits off the Active Living Package plus x2 stretch classes and a SUP or Kayak session on the Ria Formosa with Helen.
Prices based on 2 guests sharing a villa/apartment for x7 nights with daily a la carte breakfast at VIVO restaurant, VIP welcome with fruit & mineral water upon arrival, mountain bike hire for duration of the stay, complimentary access to tennis courts including racket hire and balls, x2 complimentary PT classes, 5km run of the week and complimentary fresh oranges delivered to the villa. Supplement for additional guests sharing the same villa available, T&C's apply, transfers and flights not included. See website for full details.
Further Information
Four Seasons Fairways, one of the Algarve's most prestigious villa resorts is nestled within the privacy and security of the Ria Formosa nature reserve in Quinta do Lago. This discreet and elegant private resort features 132 villas and apartments set in beautifully landscaped gardens with each featuring its own pool or jacuzzi, terrace or garden area and outdoor BBQ/cooking station. Following a huge €2M refurbishment last year, it is also home to a brand-new Clubhouse boasting Kids' Club, two restaurants, wine cellar, treatment rooms and stunning indoor-outdoor bar. 
Four Seasons Fairways is also home to two stunning heated pools (indoor & outdoor), fully equipped gym and two tennis courts where guests can brush up on their racket, fitness and court movement skills with the professional tennis coach*. For those that enjoy lower intensity sports, yoga & tai chi are available*, bikes can be hired to explore the local area and Four Seasons Fairways is conveniently located close to a stunning stretch of beach and the beautiful Ria Formosa. Quinta do Lago is also famed for its golf (Four Seasons Fairways guests benefit from reduced green fees) and you really are spoiled for choice with numerous championship courses on your doorstep including Quinta North & South, Pinheiros Altos, Laranjal and San Lorenzo which offers stunning views of the Ria Formosa.
*Professional tennis coaching, yoga & tai chi all available on request.
-ENDS