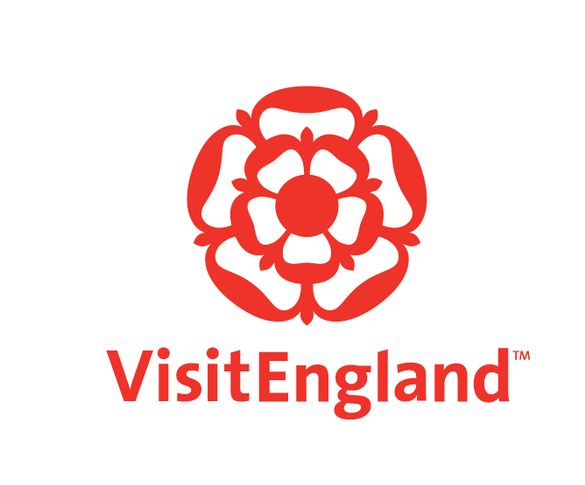 08 Nov 2017
This month, we're excited to share news of new wellness and mindfulness retreats at Chilston Park Hotel in Kent; a 'Resurrection Tour' of the largest mechanical puppet ever constructed in Britain, the Man Engine; and a feline fanatic's fantasy – a new cat festival for London. See below for more information, plus a roundup of more exciting news just in from around the country.
Coming soon

New package covers two World Heritage sites in two days, Cumbria
2018
Mountain Goat has launched a new package exploring two World Heritage Sites in two days. The 'World Heritage Tours' package is the first to combine Hadrian's Wall and the Lake District. It's a timely addition to the tour company's portfolio; The English Lake District was awarded World Heritage status in summer 2017, while in December 2017, Frontiers of the Roman Empire will celebrate 30 years since the area (which includes Hadrian's Wall) became a World Heritage site. Package highlights include Vindolanda Roman fort and settlement, remaining sections and milecastles along Hadrian's Wall, and some of the inspirational places which led to the Lake District being awarded World Heritage status this summer, such as Grasmere gingerbread, famous Lakeland passes, and a lake cruise. Bookings for 2018 are now being taken.
www.mountain-goat.com

2018: New hotel at former Spode Works, Stoke-on-Trent
February
The 19th-century buildings of the Old Spode Works are being transformed into accommodation, a wedding and events venue and studio space. The site is best known for the blue willow patterned cups and saucers that were once manufactured here, and the development promises to celebrate the Spode's rich industrial past. At its heart will be The Hotel @ Potbank, a 26-bedroom mid-range aparthotel. The hotel will tip a nod to its heritage as well as to its future by covering the stripped-back original red-brick factory walls in original artwork by artists now working elsewhere in the Old Spode. A stylish and quirky five-tier bridal suite cum artist-in-residence's studio will include a rooftop artists' studio with a potter's wheel, a 'double bubble bath tub' and a champagne-and-pottery dumb waiter for carrying champagne, pottery and artists' materials up and down the five levels. The Potbank Café, also on site, opened in October 2017.
potbank.co.uk

Just opened

London's first rooftop ice skating rink launches, East London
2 November
London's first rooftop ice skating rink launched 2 November when Skylight opened for its winter season. Skylight, a pop-up rooftop bar at Tobacco Dock, Wapping, will offer ice-skating sessions and an ice hockey penalty shoot-out challenge along with mulled wine, chocolate and cheese fondue. Entry is free; 45-minute ice skating sessions cost £10, with tickets available on the day.
www.skylightlondon.com

Walthamstow Wetlands opens, London
20 October
Following a £10.6 million investment, a former no-go area of the Lee Valley has opened as Europe's largest urban wetlands. The 211-hectare site is still owned and operated by Thames Water, but now the public has access to explore the 10 reservoirs via 13 miles of footpath and cycle track – for free. Visitors can go birdwatching and fishing as well as walking, running and cycling. There are also eight islands, London's largest heronry and a visitor centre with café, viewing platform, shop and exhibition space.
www.walthamstowwetlands.com

Wellness and mindfulness retreats at Chilston Park Hotel, Kent
Until April 2018
Historic country house hotel Chilston Park has launched a series of exclusive mindfulness and wellbeing retreats in partnership with meditation and yoga experts, Liberty Wellbeing. The 12 two-day-two-night retreats offer indoor and outdoor yoga, tai chi, meditation, craft activities, inspirational talks, accommodation and carefully planned healthy and well-balanced meals. The retreats have themes such as Reconnect & Restore and Rebalance. New Year, New You retreats, a Couples Mindfulness Retreat near Valentine's Day and a Mother Daughter Retreat for Mother's Day are also planned. Priced at £375 per person based on two people sharing a twin or double room, including accommodation for two nights along with all activities, and all meals, snacks and drinks as part of the programme schedule.
www.handpickedhotels.co.uk/chilstonpark

Tiny Homes Holidays opens, Isle of Wight
October
The latest venture from the team behind the ground-breaking Vintage Vacations (the UK's original Airstream caravan holidays) is now open for business. The Tiny Homes Holiday concept is a new, ethical way to take a break, by downsizing your space and upsizing your free time. The three (eventually six) Tiny Homes are architect-designed, eco-friendly and accessible. Despite their truly tiny dimensions, they come with king-sized beds, kitchens, composting loos, solar power, water recycling and wood-burning stoves! Also on site is The Studio, a multi-purpose hub with free wifi and a lively programme of talks, experiences and workshops, from yoga and pilates to bread-making and clothing upcycling. Prices for a three night stay around the weekend start at £290.
www.tinyhomesholidays.com

Pentonbridge Inn opens, Cumbria
9 October
A new foodie pub has opened in Penton, near Carlisle. The Pentonbridge Inn has nine stylishly appointed rooms and a restaurant overseen by Jake and Cassie White, who previously worked at two-Michelin-starred restaurant The Berkeley, London. The pub and restaurant menus use locally sourced ingredients and produce from the pub's Victorian walled kitchen garden at nearby Netherby Hall. Double rooms start from £125, with breakfast included.
pentonbridgeinn.co.uk

And beyond

2018: The Man Engine Resurrection Tour, nationwide
31 March – 28 June
The largest mechanical puppet ever constructed in Britain will rise again for a 'Resurrection Tour' in 2018. The Man Engine, an enormous mechanical miner, toured the length of the Cornish Mining World Heritage Site to celebrate the Site's "tinth" anniversary in summer 2016. In 2017, the puppet, which is the height of two and a half double decker buses, was voted the UK's Best Arts Project in the National Lottery Awards. In 2018, The Man Engine will steam along an even bigger path, with dates set for Cornwall, Devon, Somerset, Ironbridge in Shropshire and South Yorkshire.
www.themanengine.co.uk  

2018: Catfest London
14 July
Cat lovers in the capital, rejoice! London gets its own cat festival in 2018. Catfest will celebrate everything feline, with a purr-worthy dose of pop culture. The venue, Oval Space, will be filled with hard-to-find kitty food, gadgets, treats and toys, moggy-inspired accessories (for people as well as cats), cool cat art and collectibles, and kitty-themed cocktails and cakes. Go in fancy dress (cat themed, of course), perfect your feline flick eyeliner at the Glamour Puss beauty bar, and listen to one of the 'cat-lit' talks from feline-loving writers such as Jeffrey Moussaieff Masson (author of The Nine Emotional Lives of Cats). There will even be shelter kitties to fall in love with at the Meow Parlour Adoption Lounge. £15 adult for early booking/ £20 adult after 1 Dec 2017.
www.catfestlondon.com
For more information on what's new for 2017/2018 visit: www.media.visitengland.com
Ends
For further press information and images please contact:
Evelina Andrews / Louise Ferrall
VisitEngland Press Office 
Tel: 020 7578 1446 / 020 7578 1437
Email: vepr@visitengland.org

Notes to Editors:

About VisitEngland
VisitEngland's focus is on the development and delivery of the new Discover England fund for product development to ensure that bookable regional product is being sold in international markets. This activity will also benefit the domestic industry by building engagement and partnerships between and across regions and developing product that will be attractive to both domestic and international markets.
Our work is underpinned by robust research and customer insights. You can access the latest in-depth market intelligence and statistics on www.visitengland.org/insight-statistics

.

Tourism in England is worth £106 billion, and supports 2.6 million jobs.