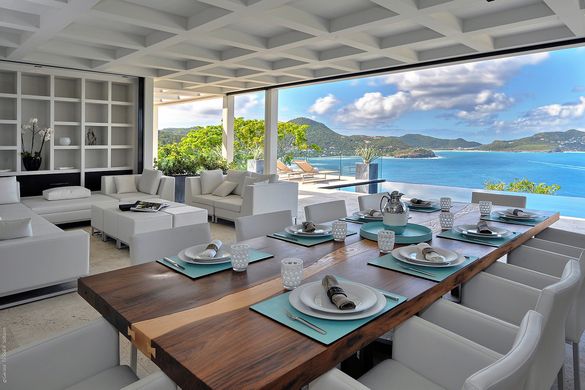 30 Mar 2016
My Private Villas North American Debut with special offer
Tags: luxury travel, villa rental, concierge, luxury chalets, Apartments, travel agent promotion, Commissions
---
My Private Villas engages North American travel professionals with concierge offer
(Toronto – Canada) - My Private Villas is a collection of 400 luxury properties available for rent directly from their owners across 40 countries worldwide.
Key destinations include France, Italy, Spain, Greece, Caribbean, Thailand, South Africa through to the Swiss and French Alps and many more iconic destinations worldwide.
"The villa rental market is a jungle, due to the incredible number of villa rental agencies that have appeared on the Internet", states company founder and CEO, Paolo Macchiaroli.
"Online sellers are simply cutting and pasting information without having any contact with the owners. They add mark ups and offer the villa for a higher price than the standard rate. This has created huge confusion in the marketplace and is not fair playing ground for the owner's or client", Macchiaroli advises.
Properties are meticulously vetted before owners can join the club and the majority are to be found in the most desirable destinations in the world.
Renting directly from the owners makes eminent sense; in addition to presenting substantial savings and greater flexibility, guests are guaranteed a range of individualized services and options.
"For the owner's we offer promotional & marketing activities and transparency. For the client's we are able to offer the best prices & best villa experience" Macchiaroli explains.
My Private Villas is an eclectic mix of modern, leading edge, designer and historic houses with the portfolio offering a diverse range from private islands, beachfront villas, wine estates, luxury chalets, city apartments and family heritage properties.
"Experience seekers are moving toward the rental market as our villas provide a 5 star service but you spend less than in a 5 star hotel. The experience becomes personal, as the villa becomes your home for your holiday". Macchiaroli concludes.
As a special offer to travel professionals, a Concierge Card offering global, 24/7 concierge services will be provided with every confirmed villa rental, an approximate value of £2,000. Use promo code 'Attaché' to qualify.
Rentals with My Private Villas are commissionable to travel professionals, paid within 14 days of receipt of full payment.
The properties enrolled in the club portfolio are not just holiday villas. They can be rented for private weddings, corporate and team building events.
For more information please visit the website www.myprivatevillas.com
About My Private Villas & Paolo Macchiaroli
Mr. Paolo Macchiaroli, a luxury holiday rental entrepreneur and a private villa expert with over a decade of experience in the luxury villa rental industry. Possessing a background in communications and marketing, he founded My Private Villas in March 2012. The exclusive collection has grown to include over 300 Villas worldwide, and over 100 chalets in the Alps.
An authority in the luxury villa sector, Paolo Macchiaroli was selected by The Academy of the World Boutique Hotel Award to develop and launch the new 'Private Villa' category.
My Private Villas website is the proud winner of the prestigious Web Award 2015 category Hotels and Lodging Standard of Excellence.