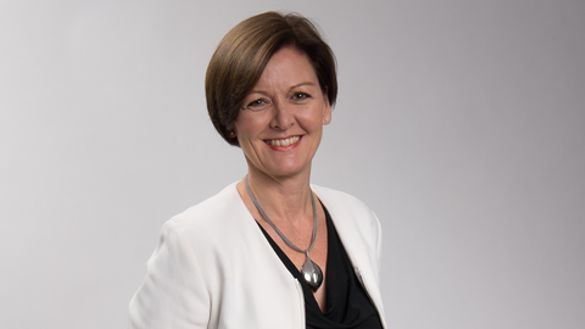 08 Mar 2016
It's a corporate Australia-wide issue that representation of females in leadership is far exceeded by their male counterparts.  Whilst the hospitality industry is not immune from the challenge, IHG (InterContinental Hotels Group) is investing in company culture to build a more sustainable model for gender diversity into the future.
COO Australasia & Japan, Karin Sheppard – the most senior authority in the region and a product of IHG's global opportunities having held senior roles in the Middle East, Asia and Europe – acknowledges the gender gap in management level, particularly hotel general managers.
"This is an industry-wide challenge; to create a more diverse workplace and encourage more females into general manager roles.  It can be difficult to balance commercial realities with contemporary life - women often take time out from their career for family responsibilities, but it is the responsibility of employers to adapt and create an environment and culture that acknowledges these considerations."
IHG have implemented the most generous paid parental leave in the hospitality industry in Australia offering 6 weeks paid leave after two years employment which is increases to 12 weeks as tenure grows – valid across 80% of its hotels and at corporate office level.  As a result around 95% of women return to IHG after parental leave.
"There is an even gender representation on the AMEA* Regional Operating Committee which Australia and New Zealand forms part of, with similar levels in my local leadership teams.  This year we had a very encouraging 70% intake of women in our Future Leaders program (pictured) which identifies high potential talent – all of which have expressed a desire to become General Managers in the future."
The 2015 Workplace Gender Equality report indicated that IHG's gender pay gap is lower than both organisations of the same size and the accommodation/food service sector overall.
Despite the progress Sheppard believes there is more to be done: 
"As we mark International Women's Day it is important to celebrate some of the significant progress made to date.  Our aspiration is to create a culture that embraces diversity at all levels of the organisation and we remain committed to achieving this."
IHG are set to open over 10 hotels over the next three years in Australasia and in a competitive environment for sourcing talent, the company is focused on investment in its employees.
"A strong diversity agenda is critical to the continued success of our business, as we seek to attract the strongest pool of talent to sustain the growth expected in this region."
*AMEA = Asia, Middle East and Africa region
ABOUT IHG
IHG® (InterContinental Hotels Group) [LON:IHG, NYSE:IHG (ADRs)] is a global organisation with a broad portfolio of hotel brands, including InterContinental® Hotels & Resorts, Kimpton® Hotels & Restaurants, HUALUXE® Hotels and Resorts, Crowne Plaza® Hotels & Resorts, Hotel Indigo®, EVEN™ Hotels, Holiday Inn® Hotels & Resorts, Holiday Inn Express®, Staybridge Suites® and Candlewood Suites®.
IHG franchises, leases, manages or owns more than 5,000 hotels in nearly 100 countries, with more than 1,300 hotels in its development pipeline. IHG also manages IHG® Rewards Club, the world's first and largest hotel loyalty programme with more than 90 million members worldwide. 
InterContinental Hotels Group PLC is the Group's holding company and is incorporated in Great Britain and registered in England and Wales. More than 350,000 people work across IHG's hotels and corporate offices globally.
Visit www.ihg.com for hotel information and reservations and www.ihgrewardsclub.com for more on IHG Rewards Club. For our latest news, visit: www.ihg.com/media and follow us on social media at: www.twitter.com/ihg, www.facebook.com/ihg and www.youtube.com/ihgplc.