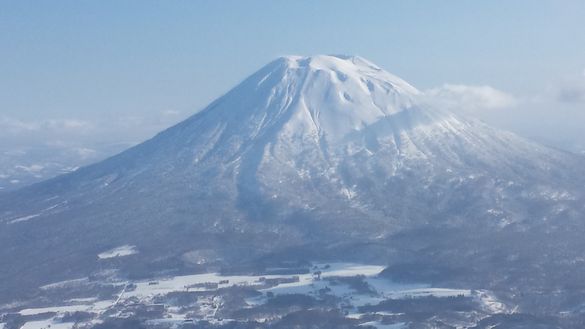 25 Nov 2015
New Japanese Ski Trip - a Powder Adventure to the More 'Secret' Locations in Hokkaido
Tags: Ski, Skiing, japan, winter sports
---
A new two week adventure program in Japan's north island of Hokkaido, famed for its deep powder snow conditions, combines a stay in the cosmopolitan city of Sapporo with the chance to explore several of the region's ski areas.
The holidays are targeted at recreational skiers who have some experience in off-piste and powder snow conditions or who might want to try it for the first time – they will be led by guides who have extensive knowledge of the ski areas and the surrounding region. The tours provide skiers of all abilities with a unique experience: discovering some of the world's best snow whilst at the same time sampling Japan's fascinating culture.
During the first week, accommodation is based in the city of Sapporo and from there, guests will be taken on daily excursions to a variety of different nearby ski resorts. These are small ski areas well known for their powder snow and are quieter than some of the larger, more commercial resorts. Once the ski day is over, Sapporo itself offers a huge variety of restaurants, bars and clubs for an altogether different après ski experience.
The second half of the holiday moves to the resort of Rusutsu and also includes a day's skiing in its more famous neighbour Niseko. Here, skiers will experience the famous tree skiing and might also enjoy relaxing in the hot springs afterwards. Night skiing, a popular pastime in Japan, is also available.
Skilas Tours partner, Lionel Hackett, comments, 'we wanted to create a new trip where skiers experience the very best of Hokkaido, not only in the more famous resorts of Niseko and Rusutsu, but also the smaller areas surrounding Sapporo. Staying in a city might seem strange if you're used to European style ski resorts, but Sapporo offers so much to do in the evening including some of the best seafood restaurants in Japan. We want people to experience the real Japan and enjoy the skiing at their ability level'.
Basic itinerary and trip details:
> Day 1 – arrival Sapporo International Airport (Chitose), transfer to hotel in the city of Sapporo
> Day's 2 to 7 – accommodation base in Sapporo with skiing around the region daily
> Day's 8 to 13 – accommodation and skiing in Rusutsu with a day excursion to Niseko
> Day 14 – transfer to Sapporo Airport
2016 Dates: January 9th to 23rd, January 23rd to February 6th, February 20th to March 5th, March 5th to 19th.
Costs: January and March price £1,145 per person, February price £1,195 per person including, 13 nights' bed and breakfast accommodation based on twin occupancy in a 3 star hotel, airport and resort transfers, 10 days ski passes, guided tours of the ski areas and resorts, welcome dinner party meal.
Not included: Flights to Sapporo, meals other than breakfast, ski equipment hire
4 star hotel upgrade is available at a cost of £396 per person – single room supplements also available: £220 (3 star) and £317 (4 star).
All prices are based on current JPY/GBP exchange rates
About the ski areas visited during the two week trip:
There are numerous top-class powder snow resorts within close proximity to Sapporo.  Skilas Tours have selected what they regard as the best resorts in the region, including:
Sapporo Teine
Sapporo Teine boasts some of the steepest terrain of any Hokkaido resort, and is the closest of the major resorts to Sapporo (just 30 minutes from the city centre). 
Kiroro Snow World
Rapidly gaining in popularity overseas, Kiroro is a modern resort that offers powder snow lovers with some outstanding terrain.
Sapporo Kokusai
The tiny lift system may put many powder hounds off, but Kokusai's terrain is varied and hugely rewarding – if you know where to go.
Kamui Ski Links
Kamui is a little known resort close to Asahikawa that provides a perfect introduction to Central Hokkaido.
Yubari Mount Racey
To the east of Sapporo and more inland than its more famous neighbours, Yubari has its own special micro-climate bringing some impressive overnight snow dumps.
Rusutsu
One of Japan's most popular ski resorts and well-known for its powder skiing through the trees and perfectly groomed slopes.
Niseko
The most famous of Japan's ski area, Niseko is now a major international destination for snowsports enthusiasts from around the world, with lots of powder skiing and nightlife opportunities.
About Skilas Tours
Skilas Tours was founded in 1997 by Silas Brown (a.k.a. Skilas) who had a vision of setting up the best ski holiday experience for clients of all abilities interested in getting the most out of their time both on and off the snow. Skilas Tours specialises in ski holidays and associated ground services in Hokkaido, Japan.
Contact